Beyond our Fundraising activities and our Service activities, we get together to celebrate our mutual interests and to just plain have fun. Socialization not only helps reinforce our friendships, but facilitates our service and fundraising efforts in strengthening ties between us.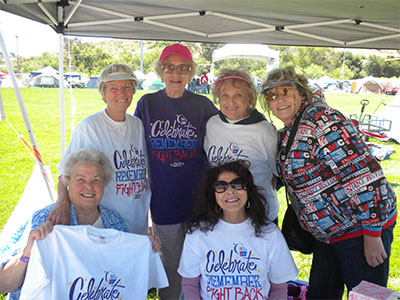 Being Together

Home Dinners – Perhaps the favorite activity is our Home Dinner which is held approximately four times a year. When there is a fifth Monday in a month, we meet at a member's home or at a public facility to relax, socialize and just enjoy one another's company. Guests are always welcome!
Time Outs – Maybe dinner. Maybe the movies. Maybe fun and games. Impromptu times to just have fun!
Creating International Ties

Through Soroptimist, we are able to develop and build friendships with clubs around the world. We currently maintain Friendship Links with Soroptimist clubs in Stockport, United Kingdom, Akashi, Japan, and Makati, Philippines. In addition to exchanging letters and reports with these clubs, some of our members periodically are able to personally visit with them. And, of course, we always open our hearts and homes when they visit with us.


Celebrating (three of many!)