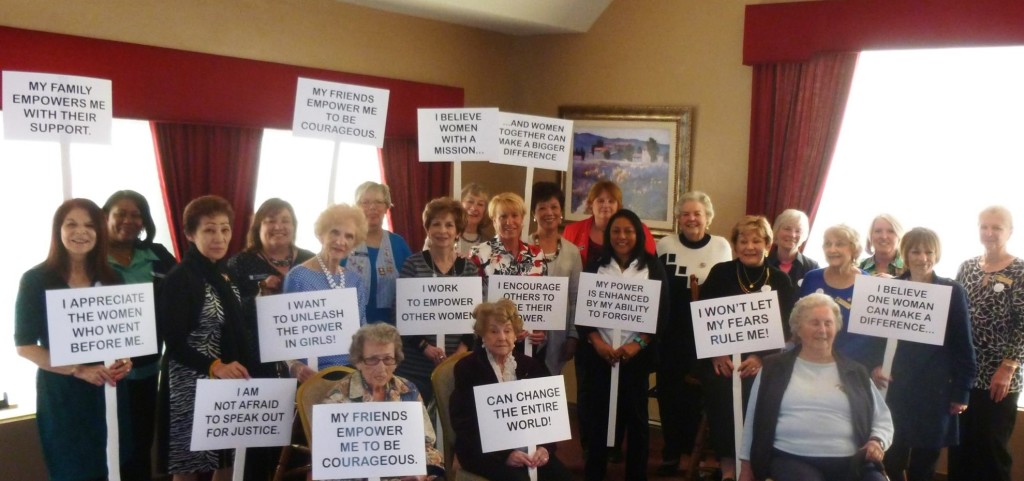 Welcome to Soroptimist International of Vallejo, a volunteer nonprofit organization where women live their dreams of serving their community, developing friendships, and enhancing their leadership skills. The name Soroptimist means "best for women" and that is what we are—women at our best helping other women achieve their best.
Our members represent leadership in and commitment to all areas of the community. We regularly meet together to work on community based and international projects which benefit women and girls. Joining with approximately 80,000 members in 132 countries and territories worldwide, we know that we can make a difference.
A History of Service

In 1921 a group of service minded women established Soroptimist International of Alameda County. Their goal was to create a service oriented, international organization for women. Eighteen years later, on October 20, 1939, a like-minded group of women met to charter our own Soroptimist International of Vallejo. That evening the new Soroptimist members outlined an ambitious program addressing health, safety, employment, and educational programs of particular interest to women. Within a year they had met and exceeded these goals.
In the 77 years following, our club continues to have a significant impact on the hopes and dreams of women and girls. Here are just a few which we provide locally: scholarships to graduating high school girls and awards to women in local colleges working to provide a better life for their families; grants for science and art programs for girls and women; support to organizations helping the underserved in our community. There's even more on the national and international levels!
Meeting With A Purpose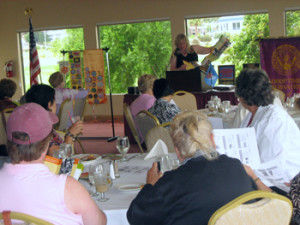 We meet weekly on Mondays at 12 noon at Zio Fraedo's restaurant in Vallejo. We meet for business matters, for programs that keep us in touch with our city and county, for fun and for planning our fundraising and service projects.
We also gather socially where our mutual ties are strengthened, allowing us to be even more effective in our service and fundraising activities.
If you would like to attend one of our meetings to see what we are all about or if you would like to speak to our club, please contact us.
Join Us!


If you share our commitment to improve the lives of women and girls locally and worldwide and would like to learn more, please join us for lunch, talk with Soroptimists you already know, explore the tabs and menu choices in this website and email us for more information at siovjo@hotmail.com. We look forward to your joining us to help women and girls live their dream.